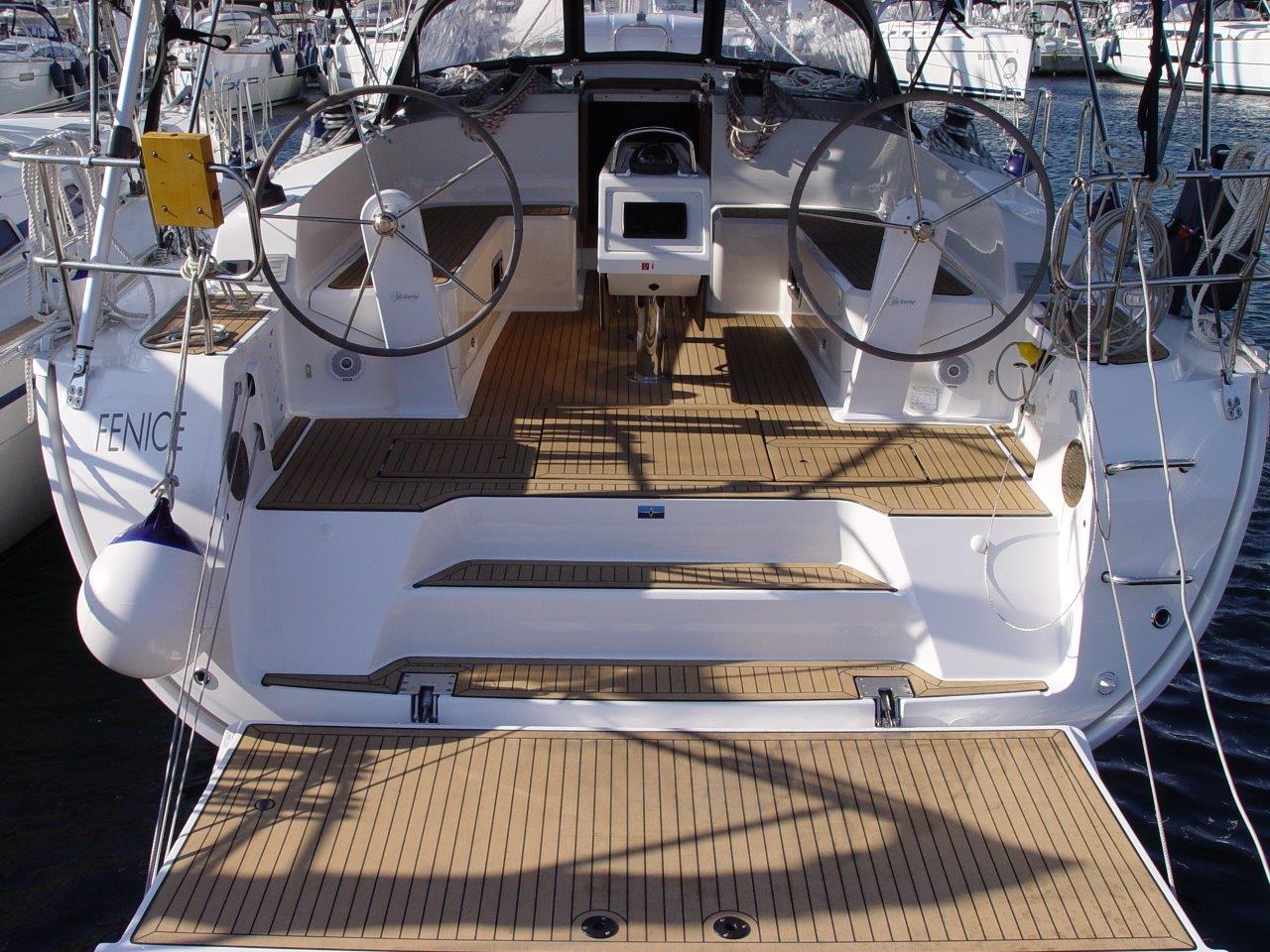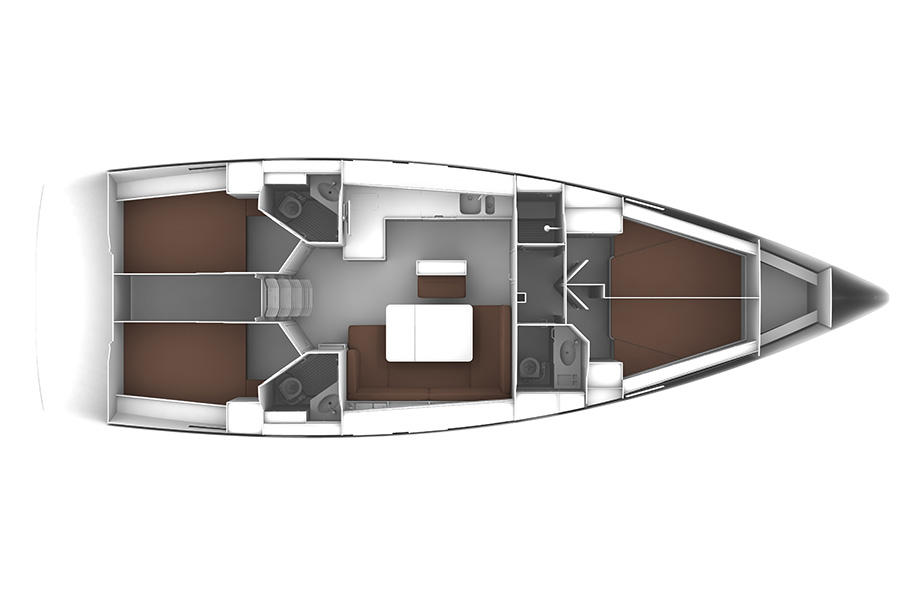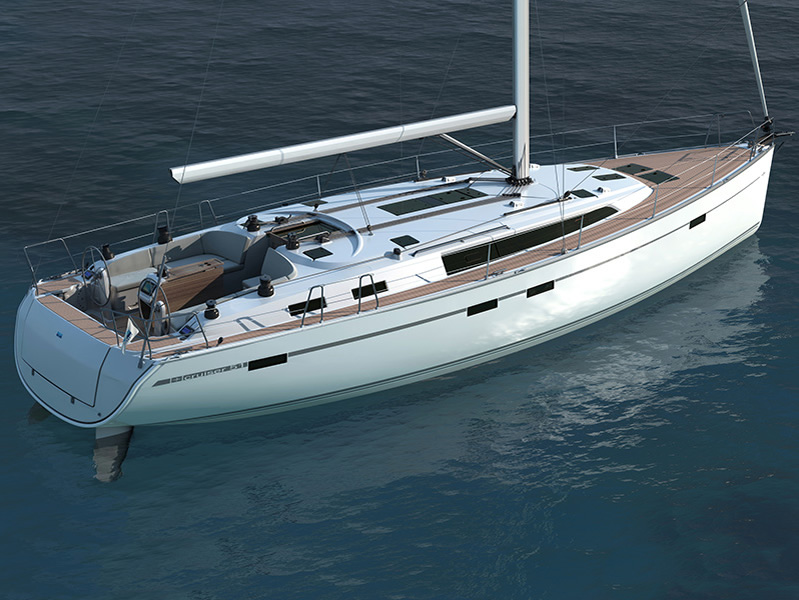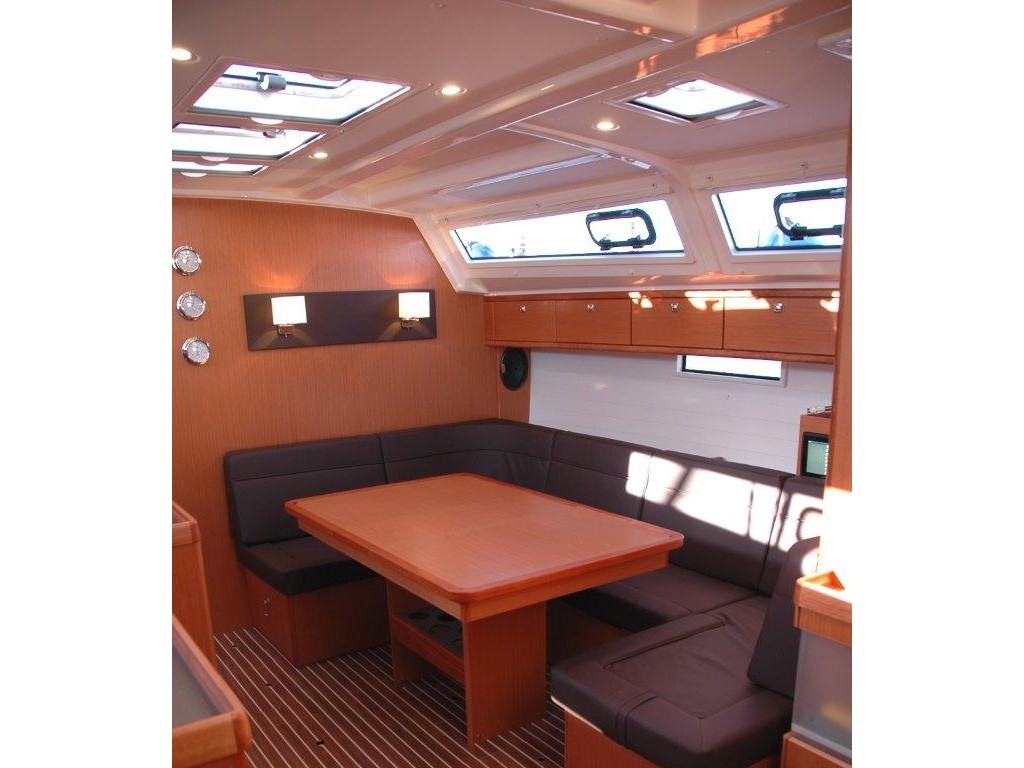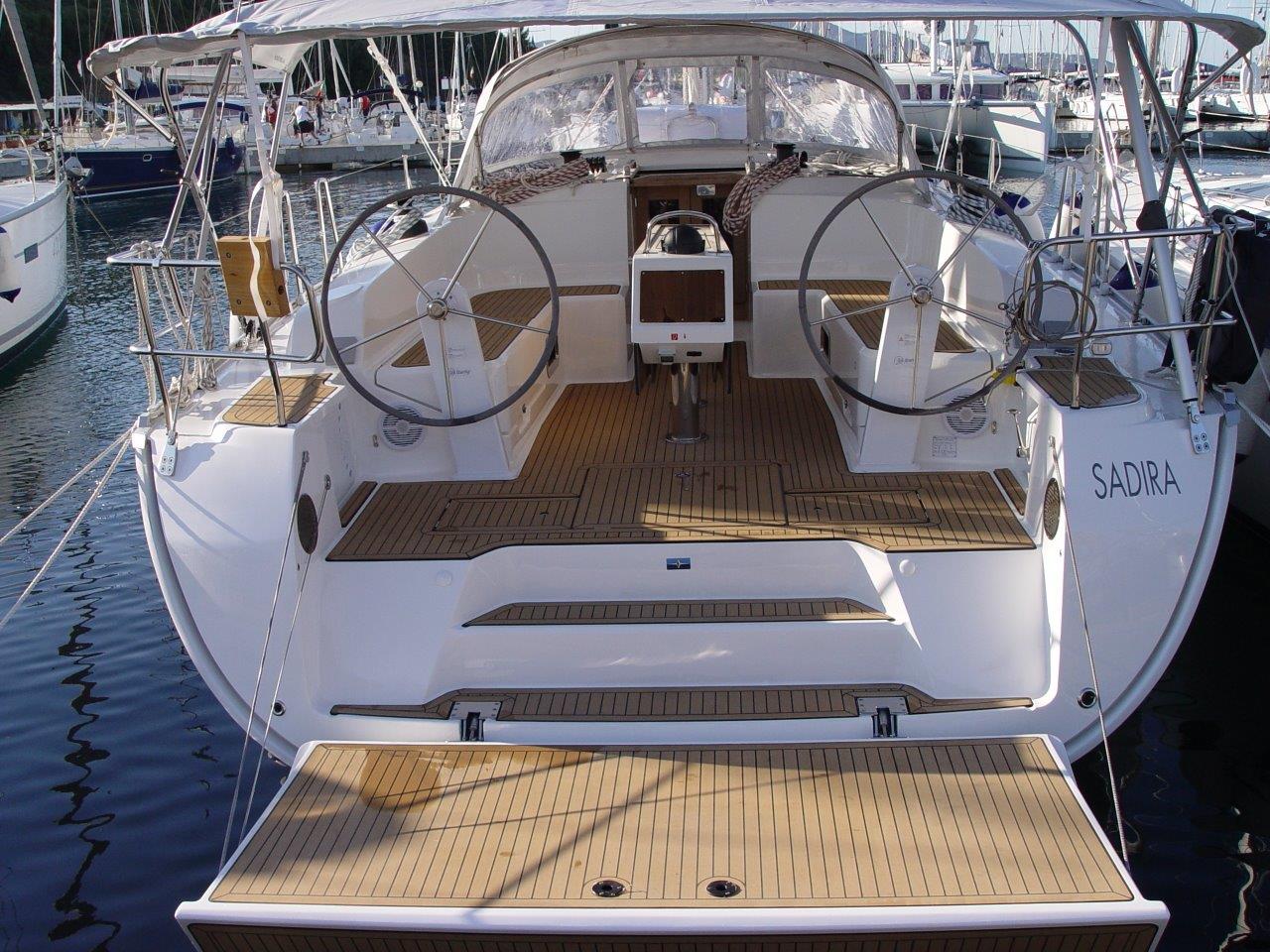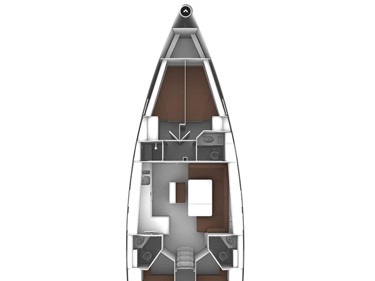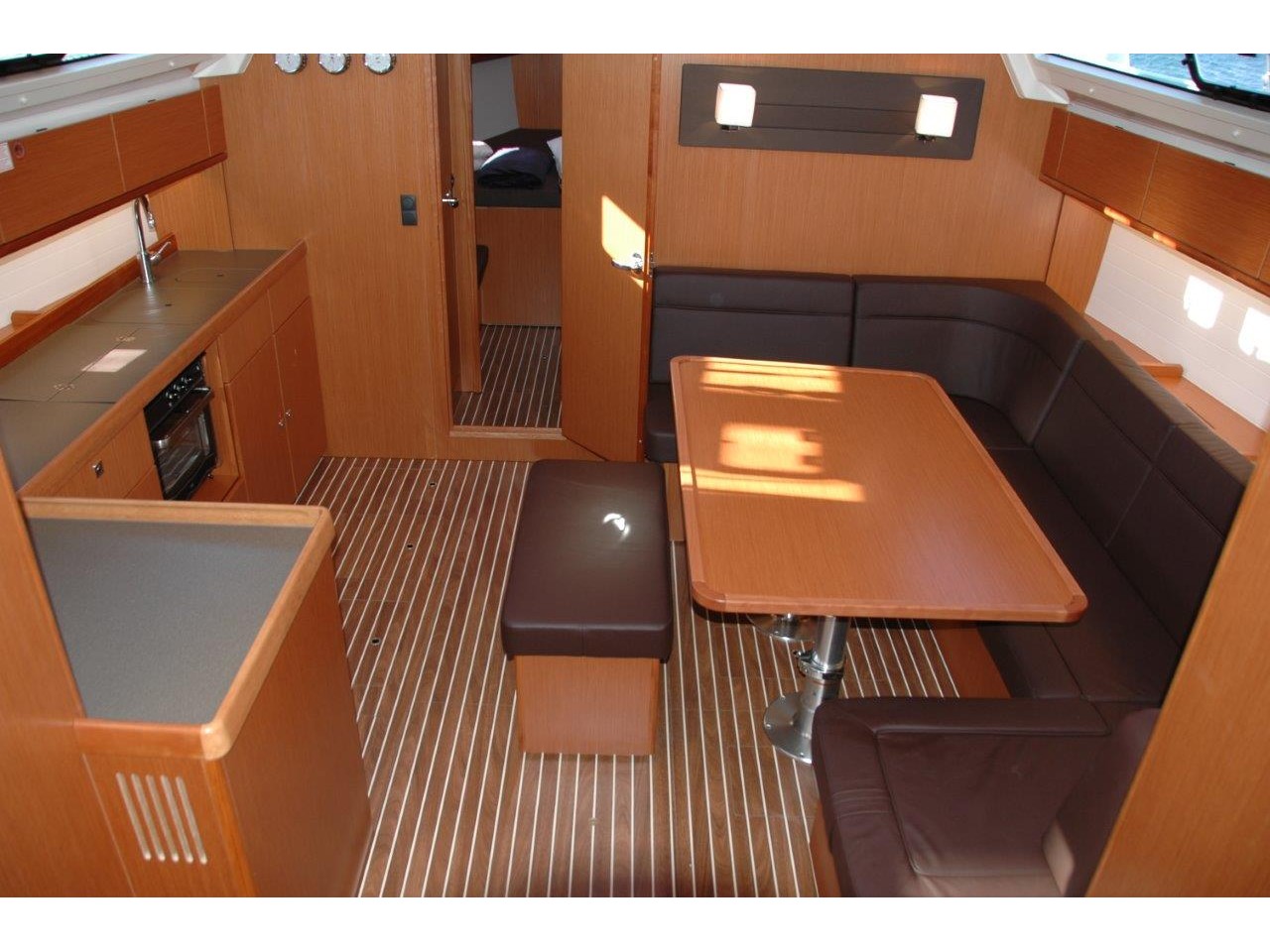 Opis
Godina
2017
Motor
55 h.p.
Kabine
4 / 3 (conv.)
Gaz
2.1 m
Ležajeva
10 (8+2)
Dužina
13.6 m
WC
3
Spremnik vode
360 l
Prikaži svu opremu
Instruments
Autopilot
Ploter karata

On-Deck
Bimini

Galley
Hladnjak

Other equipment
Pramčani propeler

Entertainment
Radio-CD player

Dinghy
Pomoćni čamac

Engine Battery (in Ah.): 100, Sinks: 3, Tender's air pump: 1, Rope 30 mt.: 1, Electric Windlass, Furling mainsail, Wood plank: 1, In-Mast Furling, Nautical charts and nautical guide, Mooring ropes: 4, C-map: 1, Fire extinguisher, Service Battery (in Ah.): 180, Tender's oars: 2, Echo Sounder, Speedometer, Boathook: 1, Bathing Platform, Torch light: 1, Anchor, Instrument covers: 3, Lifebuoy, Main Deck Compass, Tool's box: 1, Cutlery, Wheel Steering, Gas bottle: 2, First aid kit, Safety harness, Fog horn: 1, Fenders: 9, Distress flares, Steering Wheel (SW)/Tiller (T), Cooker with oven, Wind Speed Indicator/Network Wind, Bearing compass: 1, Bosun's chair: 1, Pillows and blankets, Water pipe: 1, Chain for 2° anchor: 10, Rollgenoa, Floating line, Life jacket, Liferaft, Deck Shower, VHF, Binoculars: 1, Navigation kit, Hot Water System, Sprayhood, Winch handle: 3, Dan Buoy, 220 adaptor: 1, Calibrated anchor chain,
Recenzija vlasnika plovila (13)
| | |
| --- | --- |
| | Servizio OTTIMO , PRECISO , Competente |
| | |
| --- | --- |
| | Buona barca, posto da sogno |
Vremenska prognoza u Portisco
Vremenska prognoza u Portisco
Srpnja je najtopliji mjesec u Portisco sa prosječnom temperaturom od 24°C (75°F) i najhladniji mjesec je Siječnja a 10°C (50°F). Mjesec u kojem je more najtoplije je Kolovoza kada je temperatura mora 25°C (45°F).
Prosječna godišnja temperatura u Portisco
Na sljedećem grafikonu su prikazane maksimalne i minimalne prosječne temperature za svaki mjesec u godini. Vidljiva je također i prosječna temperatura površine mora.
Sij

Velj

Ožu

Tra

Svi

Lip

Srp

Kol

Ruj

Lis

Stu

Pro
30°C

27°C

24°C

21°C

18°C

15°C

12°C

9°C

6°C

3°C
Unesi datum polaska

Unesi datum polaska da bi saznao cijenu

Opušten odmor
Rezerviraj sada i naknadno izmijeni odmor bez naknadnih troškova. Kontaktiraj nas za više informacija.

Raspoloživost je potvrđena
Raspoloživost i cijena ovog broda su ažurirani. Moguće je odmah potvrditi rezervaciju.